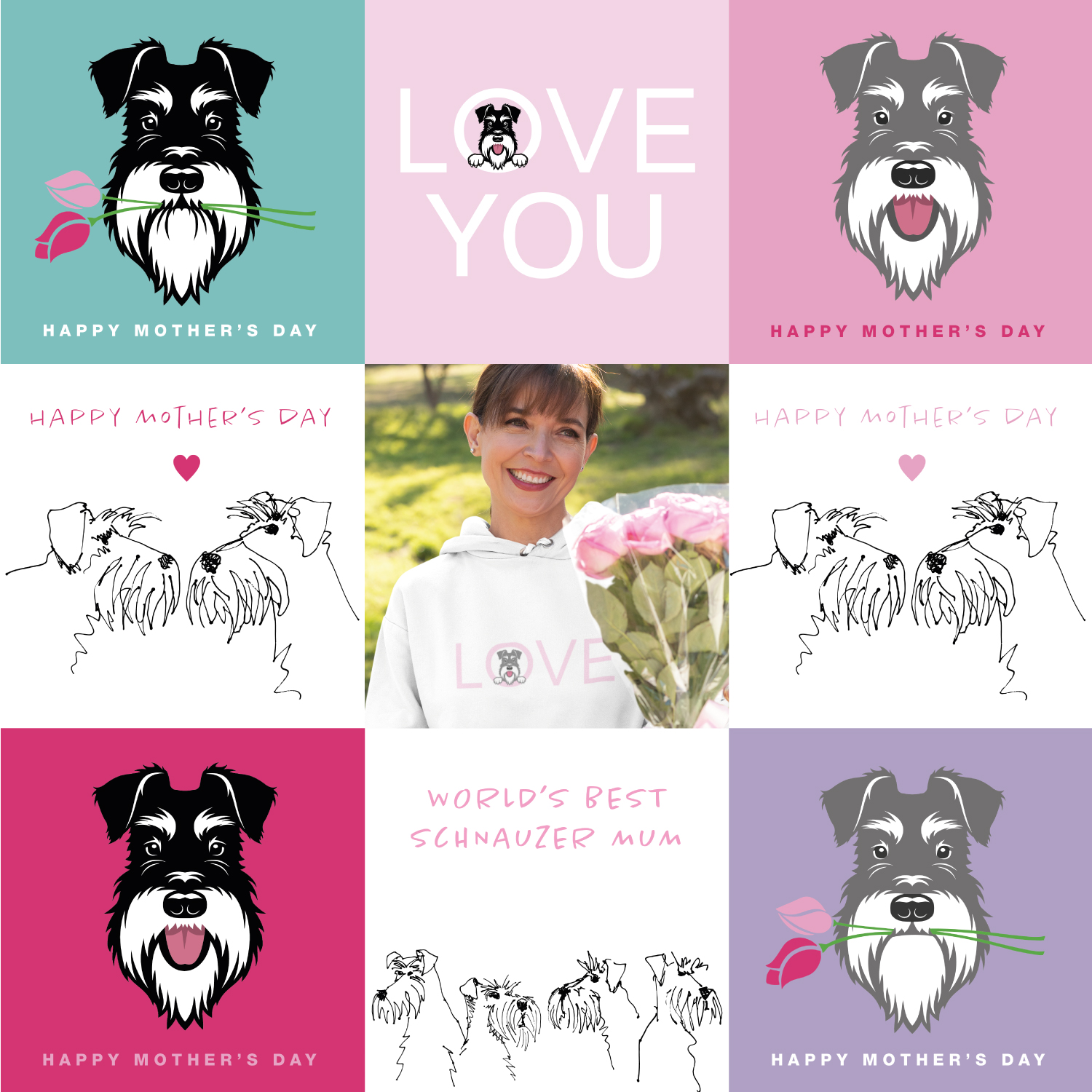 This Mother's Day why not treat your lovely Mum to a unique gift that will last much longer than the usual chocolates or flowers? I have two mug designs for the World's Best Schnauzer Mum – one in my classic faces design and the other featuring my sketchy face – you could fill them with mini chocolates or homemade cookies to give to her as a special gift.
She will love my cosy new hoodies, t-shirts and neckwarmers. Also, there are new designs in my schnazzy socks range in a variety of colours, featuring my popular allover pawprint pattern.
All of my gift items have been designed with my range of cards in mind, so have fun mixing and matching colours and patterns together when you select something lovely for the number one Mum in your life.
Abundant licks
Buzby Bluebeard