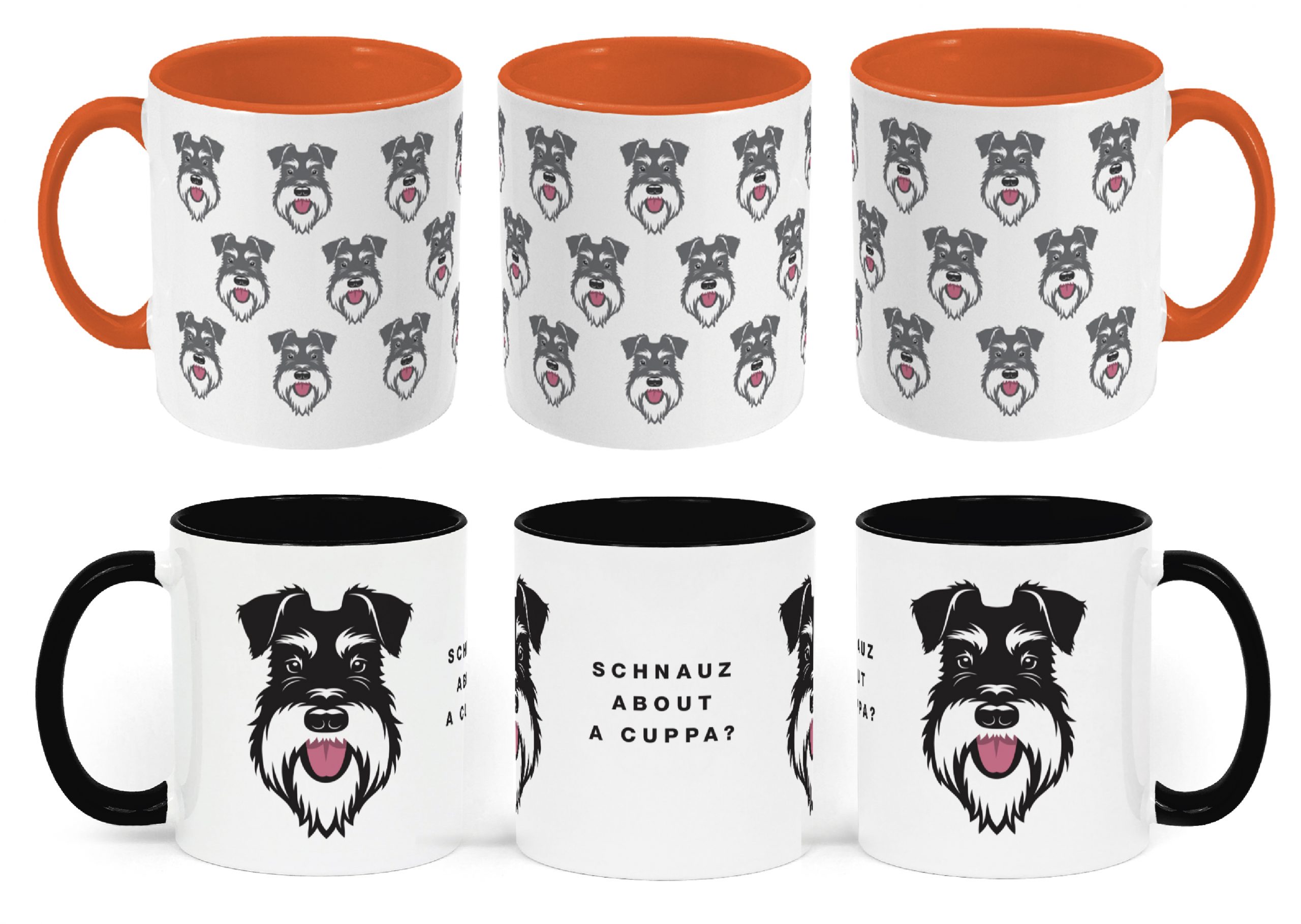 Hello schnauzer friends, how are you all doing? If you need some cheering up in these changeable times, then take a look at my latest range of Mugs, featuring my familiar err … mug of course! They come in two tone bright orange as well as my classic black colourway. Both colourways are available in Mini Faces or single face designs with Salt & Pepper, Silver & Black or all Black options.
So take your pick and choose your favourite cuppa to enjoy your daily brew. These fun mugs make pawfect pressies for friends and family, so why not order more than one mug and pay only a single postage fee. Don't forget to add a card from our range of Birthday Faces or Lovely Faces to go with your choice of gift too. You can get 3 for 2 on all of our card ranges by using the code 3for2cards at the checkout.
Stay safe and well folks!
Big Love
Buzby Bluebeard