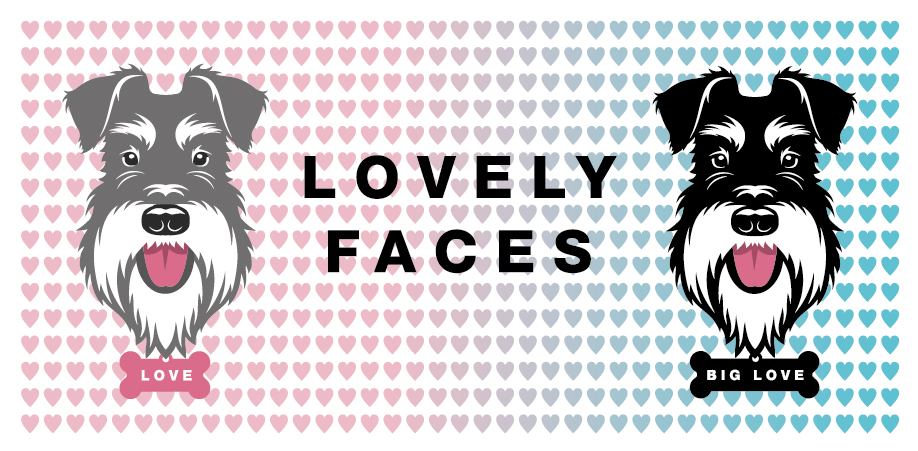 My Lovely Faces greetings cards are just pawfect to show someone special how much you like, love, adore them even! And to show you how much I woof you there is a fabulous 14% off all ranges at the checkout until 14 February with this code: love14. Remember you don't need a PayPal account to purchase, you can pay with your credit or debit cards!
Have a schniff through my new range of Birthday Faces cards and Mini Faces note cards as well and let me know what wags your tail!
And remember, we are continuing to support Schnauzerfest with a percentage of every sale donated to this wonderful charity… sharing the love!