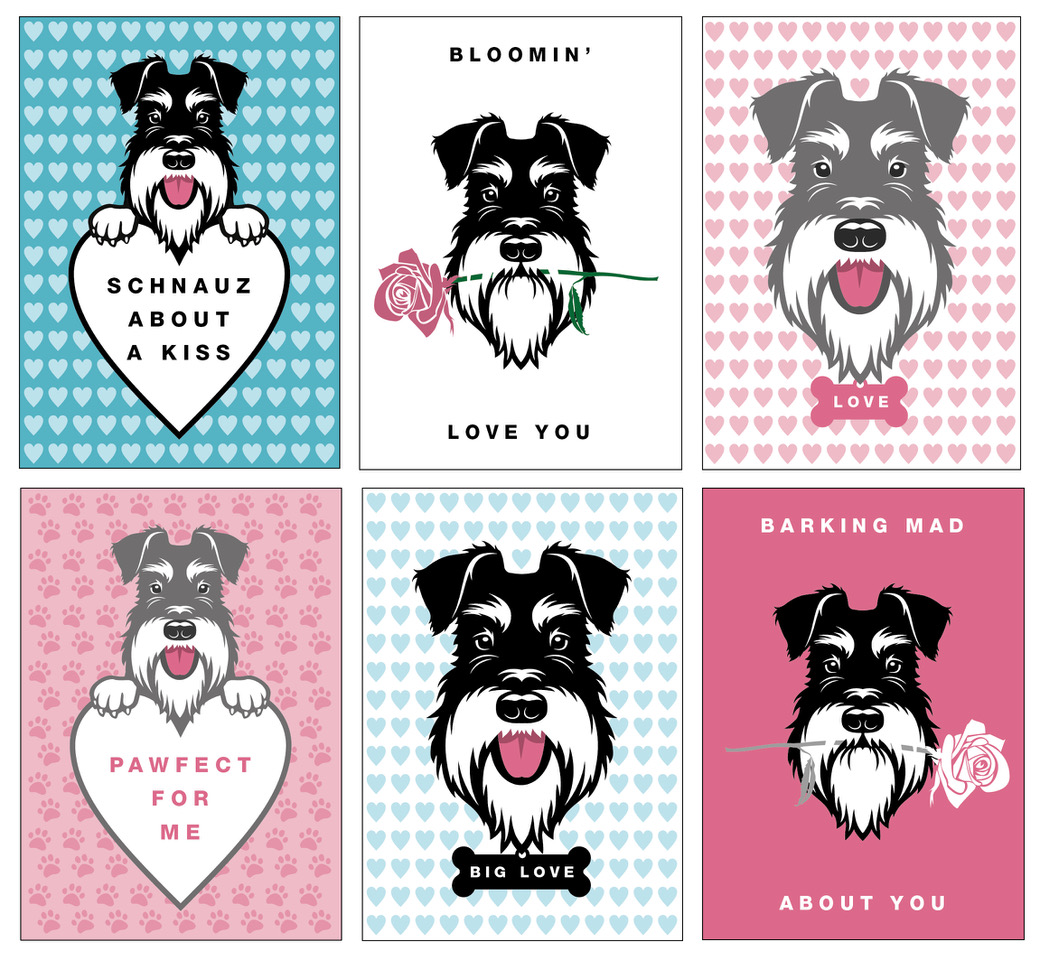 Happy New Year schnauzer-loving folk! So I've started 2020 with the launch of my Lovely Faces range – six individual love-inspired designs to send to those you cherish whenever you feel like sending some love – on St Valentine's Day, a birthday, a special anniversary, or just when you feel like making someone smile and feel warm and fuzzy inside!
Choose your favourite face and start sharing the love, and if you can't decide which one you like most then opt for the six-pack of mixed designs as these will come in handy on all those lovely occasions throughout the year. Get your paws on a pack now for just £10! 
And remember, we are continuing to support Schnauzerfest with a percentage of every sale donated to this wonderful charity, so that should make buying even just a single card a rather lovely experience too!