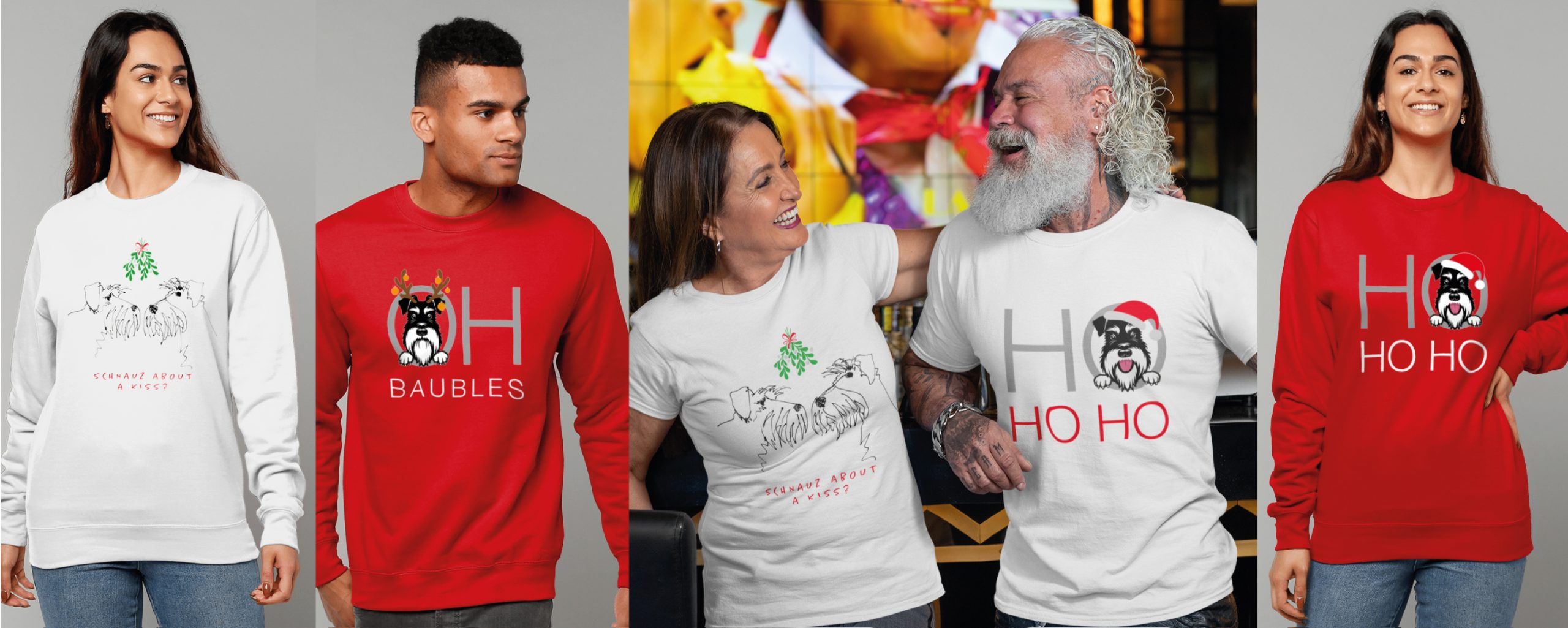 Hello schnauzer friends… it's beginning to look a lot like schniffmas, as I launch my Christmas 2021 range of cards, clothing and gifts. My cards are available in two different sizes – my standard A6 size and a new range of square cards – all featuring my fun festive face.
Choosing the pawfect pressie for your schnauzer family and friends is going to be so easy this year when you see what I've got in store for you!
New this year is my range of sweatshirts and t-shirts with my Christmas designs on them. There's also my festive mugs, available in Salt & Pepper, Silver & Black or All Black designs. Fill them with choccies and sweets to create a special gift, or treat yourself to one for your daily brew in the run up to Christmas.
There is also my Christmas sack available in Salt & Pepper, Silver & Black or all Black designs and a generous size to fill with all your gifts and my new Christmas tote bag, a must-have for all that Christmas pressie shopping or to put under the tree full of festive finds!
You'll also find plenty of inspiration when you visit my Redbubble web shop. All of my designs are available on a wide range of products, such as a cute backpack, drawstring bag, a schnazzy clock, a cosy throw cushion, a handy apron and pawfect pairs of socks… to name just a few! Take a browse through the site and see what takes your fancy!
Remember if you need items posting abroad then allow plenty of time for production and delivery!
Big hairy hugs… ho ho ho!
Buzby Bluebeard