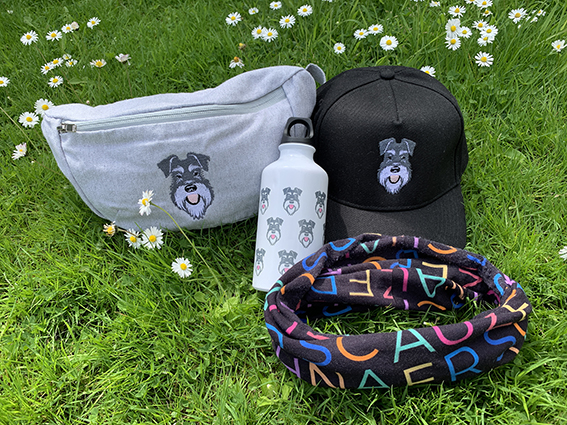 Looking for some pawsome accessories to take with you on your walks to support Schnauzerfest walks the globe this month? We have everything you need from t-shirts, hoodies and neck warmers to hip bags, caps and water bottles!
My cosy hoodies, t-shirts and neck warmers will make every walk just pawfect – no matter what the British weather throws at you. The baseball cap will keep the sun out of your eyes or the rain off your glasses, probably all on the same walk, and my new embroidered hip bag is just the right size to carry your phone and all the necessary treats, poo bags and keys!
Or how about one of my handy water bottles to keep you cool and hydrated when you're out and about?
My mugs are just what you need when you get back from your outing for a refreshing pick-me-up hot drink, just the job for anyone who enjoys a morning coffee or afternoon tea!
All of my gift items have been designed to mix and match with my range of cards, so have fun putting a unique treat together for all the schnauzer walkers you know!
Let's go furiends!
Buzby Bluebeard