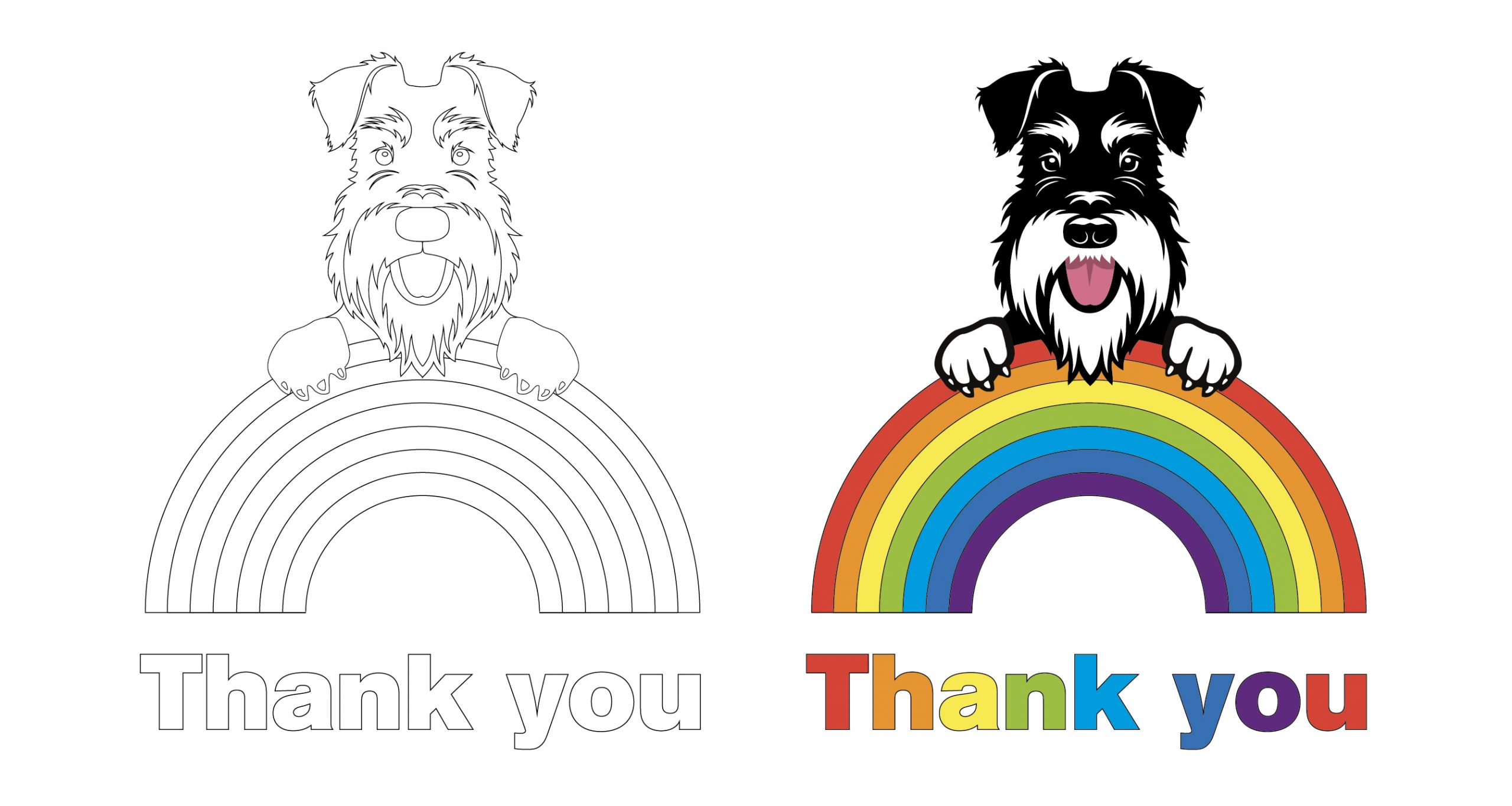 Hi schnauzer pals, how are you doing? Hope you are all finding things to keep you busy and occupied during these extraordinary times, especially on a rainy day when you're stuck indoors! My Freebie Faces should help stave off boredom and get you thinking and creating. So many of you have downloaded my thank you rainbow face, filled it with bright and beautiful colour and displayed it in your windows. Your efforts are uplifting to see, so keep showing your appreciation and support for our wonderful NHS and caring citizens out there doing sterling work. You can share your work on my Facebook page too as I love seeing what you do! 
If you haven't already explored the other activities that are free to download, then do take a look at what's on offer: there's a maze puzzle, spot the difference, a wordsearch and four of my faces to colour in with crayon or paint. Keep an eye out for my crossword, coming soon! They're all free to download and each one only needs to be downloaded once, then you can print off as many copies as you like to share with friends and family. 
Remember, it's business as usual in the shop, so if you need a postcard, birthday card or gift to send to someone special, take a browse to see what's in store! I have just added two new designs of a handy water bottle, pawfect for taking with you whenever you're out and about, walking and exercising. 
Most importantly, stay safe, stay well and stay creative folks!
With Big Love
Buzby Bluebeard
xx