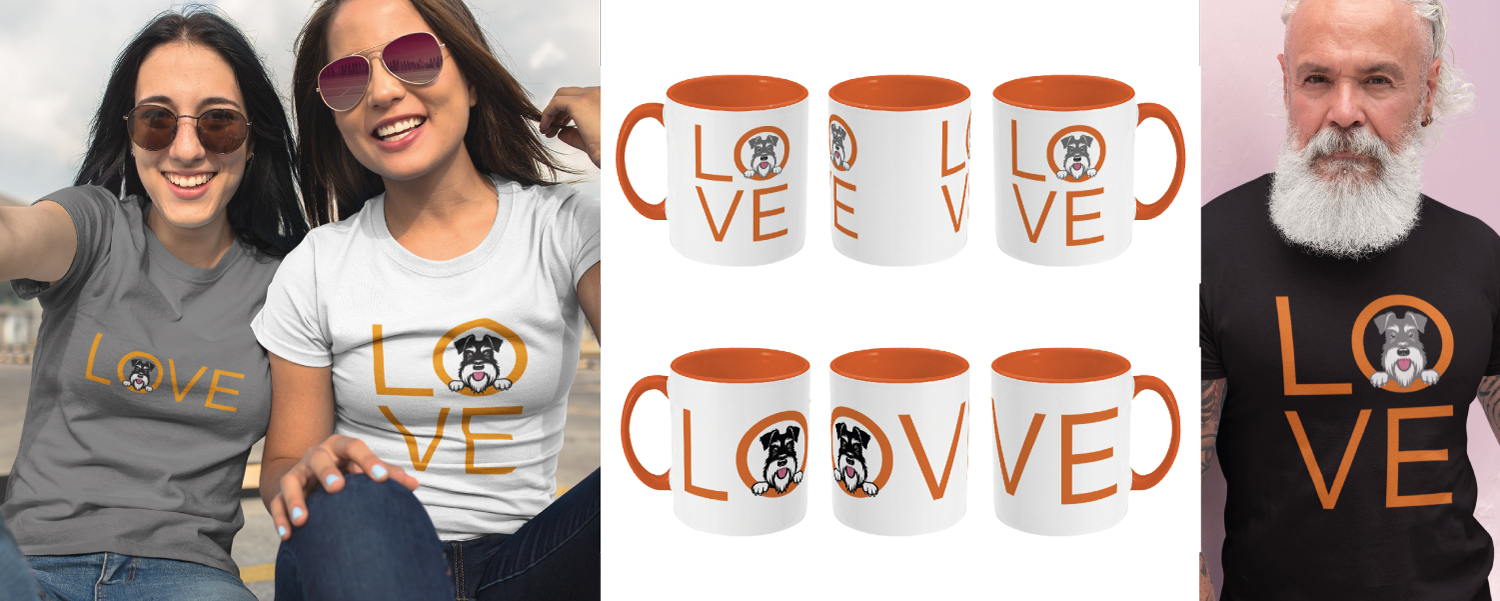 We think you're going to LOVE my latest lineup of goodies, all featuring the L word of course. I have applied my new Love design to mugs, t-shirts and cards – and might add some more lines soon if you like what you see.
On offer are the usual popular shades of black, grey, white and orange in my new t-shirt and mug ranges, while my LOVE cards feature a whole new set of colour combos that are bang on trend. Have fun finding your favourite shades.
These cards and gifts suit just about any occasion – a birthday, an anniversary, an engagement, or simply as a token of affection for someone special to give at any time of year. So next time you feel the need to show your LOVE, look no further, you'll find the pawfect way to do that right here.