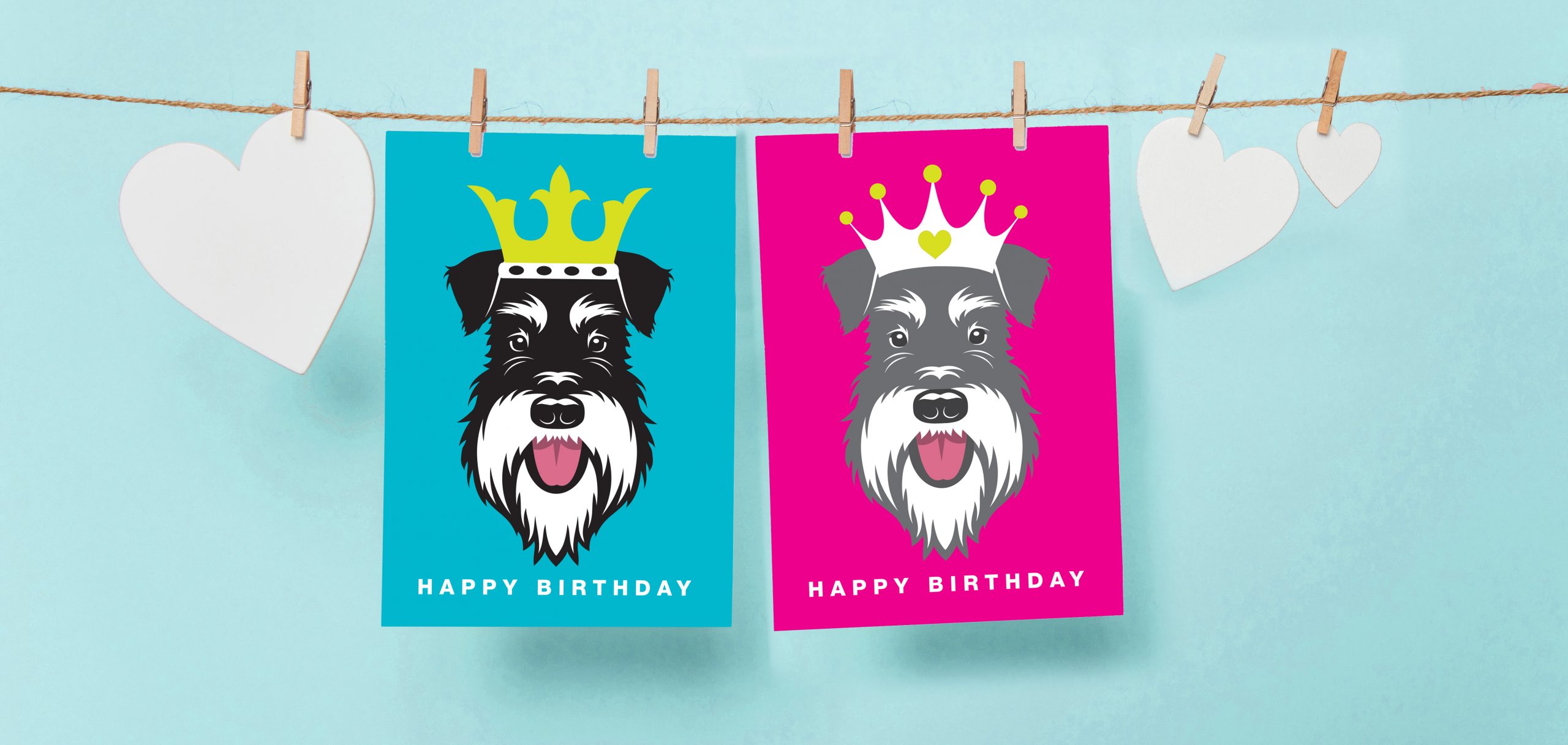 To celebrate my birthday at the end of August I am giving you 50% off all of my A6 birthday cards* for the whole of September… just use the code Birthday at the checkout!
As well as stocking up on birthday cards you can take a schniff around the website and see the other great gift ideas like mugs available in a choice of designs and colours. You could fill them with mini chocolates or homemade cookies to give as a special gift. Or maybe just dog treats!
Also, new to my range of gifts is a selection of terrific t-shirts in a whole host of funky designs… just pawfect for a birthday gift!
You may also like one of my cosy new neckwarmers, available in my pawprint stripe design and various vibrant colourways, as well as my classic mini faces pattern in black and white or orange and black.
All of my gift items have been designed with my range of cards in mind, so have fun mixing and matching colours and patterns together.
Remember I support #Schnauzerfest with every purchase made!
Abundant licks 
Buzby Bluebeard
*Square cards are not included in the offer